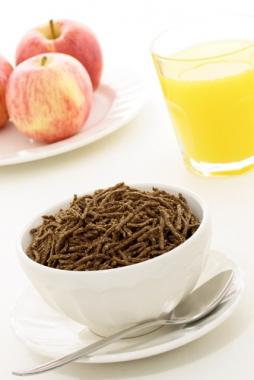 This last Sunday I read an intriguing article in the New York Times about a woman who claims to have solved the obesity conundrum through fiber.
They're calling it the F-Factor these days, but I and many others have been preaching this stuff for years.
The woman who created it, Tanya Zuckerbrot, is 40 years old with three kids, as busy as I am, and looks absolutely stunning. In fact, it's part her natural beauty is the reason for her success.
Celebrities and other high profile people pay her tens of thousands of dollars to help them get fit and fabulous through a fiber-enhanced food intake regimen.
What's The F-Factor All About?
The bottom line: eat more fibrous foods. Viola! Sounds simple right? Here's a quote directly from the article titled, Leading and Losing by Example:
"Her diet plan gives clients permission to eat carbohydrates, provided they're high in fiber. Her biggest requirement is that they eat at least four high-fiber crackers, like Finn Crisp or GG Bran Crispbreads, daily; she also has her own line of F-Factor foods."
It's true, fiber is a popular topic in the mainstream nutrition world today. More and more people understand it's crucial not only for general health reasons, but more specifically to trim down and tone up.
As a fitness model, working to stay lean is a constant in my life, therefore I'm already accustomed to incorporating fiber into my daily nutrition. Here are the main reasons why.
Main Reasons to Adore Fiber for Weight Loss
For those that love working, exercising, and staying super busy like I do a steady supply of fiber means a steady supply of energy without the guilt or stress snack foods or overtly fattening choices cause.
Highly soluble fiber decreases appetite and the chances of over-eating.
Fiber in complicated and slows down the rate at which the digestive tract processes carbs, giving us more time to burn them off before they have a chance to turn into excess fat.
On the other hand, insoluble fiber is what gets in there and cleans out our digestive tracts, which accounts for the majority of our immune systems!
It just so happens that foods which are high in fiber also tend to be low in processed/refined sugars, and empty calories in general.
My Approach to Fiber & Staying Lean
I take a fiber supplement about 30-45 minutes before I eat lunch and dinner because it fills me up and I don't consume more than I need to. Because weight loss/gain is cumulative, I make little changes like replacing a piece of bread with fiber, or maybe that chocolate chip muffin.
I don't especially love taking fiber, but I'm quasi addicted to the results. At the end of the day it's a really easy way to shave off some calories and trim down a couple inches. Plus I'm a huge fan of anything that takes a smidgen of effort but yields big returns.
Get more fiber friendly and remember to love yourself!
Megan