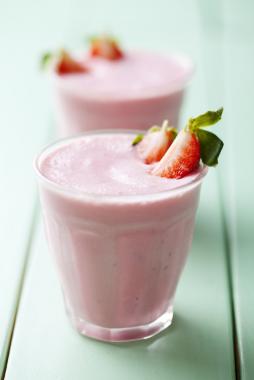 I don't know if any of you have a Vitamix, but if you do, I'm sure you'll wonder how you ever lived without one!  Quiet (but what isn.t, when compared to a blender, easy to clean, and powerful.  
Lately I have been experiementing with new combinations in the Vitamix.  Many of the recipes I say online weren't as healthy as I'd like them to be, so I decided to put together my own.  I like knowing what goes into my smoothies.  There is a great juicebar in Boston, and their smoothies are delicious. but they don't list the caloric content or macros....so who knows?  It could be 500 or 1200, very difficult to estimate.
Right now this is my favorite concoction:
1 cup cold Almond Milk
1/2 cup Frozen Rasperries
1/4 cup Frozen Cherries
1 Whole Avocado, pitted and sans peel
1 whole frozen Banana sliced in half lengthwise then previously frozen in a freezer bag
1 half package Isagenix Isalean Pro Vanilla Protein powder
If I have this combination as my postworkout drik I skip the Avocado, and add a whole packet of Isagenix protein instead of half.
Have a question you want answered?  Send it to me at:  MeganGrahamFitness @ Gmail.com
Stay Healthy!
Megan